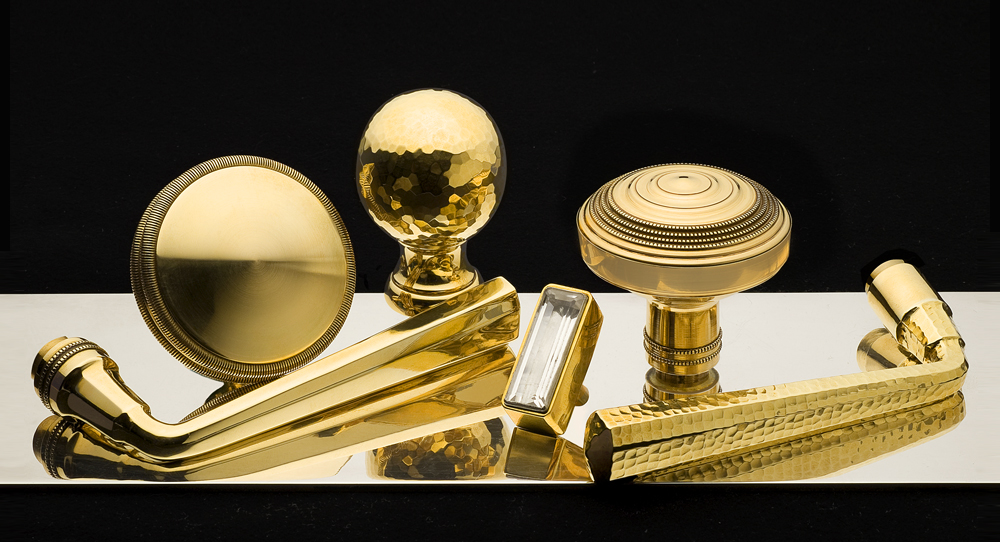 H. Theophile's extensive range of custom door hardware is made-to-order and is the leading choice for the world's top architects and designers.
Diverse historical and contemporary hardware designs as well as coordinating trims and mechanisms are engineered in our New York studio.
Our production team includes specialized machinists, craftspeople, and artists in New York and New England.