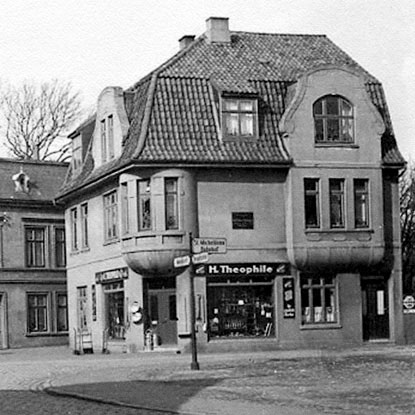 About Us
Erich Theophile has brought his family's century-old hardware business to New York City, expanding the collections and specializing in bespoke design projects.
Founded by Hugo Theophile in 1882, H. Theophile offers a broad range of historic styles based on antique patterns, historical reproductions and adaptations, as well as contemporary interpretations.
H. Theophile also has expertise in the reproduction and engineering of historical designs to function with modern mechanisms and as the basis for new designs.
With 25 years of background and training as an architect and preservationist, Erich Theophile brings special expertise to the design of new hardware, and to the production of historic designs and replicas.