ABOUT THE COMPANY
Since 1882, H. Theophile has offered standard and custom hardware solutions. With a focus on precision manufacturing and detailed handwork, H. Theophile collaborates with internationally recognized architects and designers. Our online catalog features a wide range of hardware in a variety of styles, both historical and contemporary.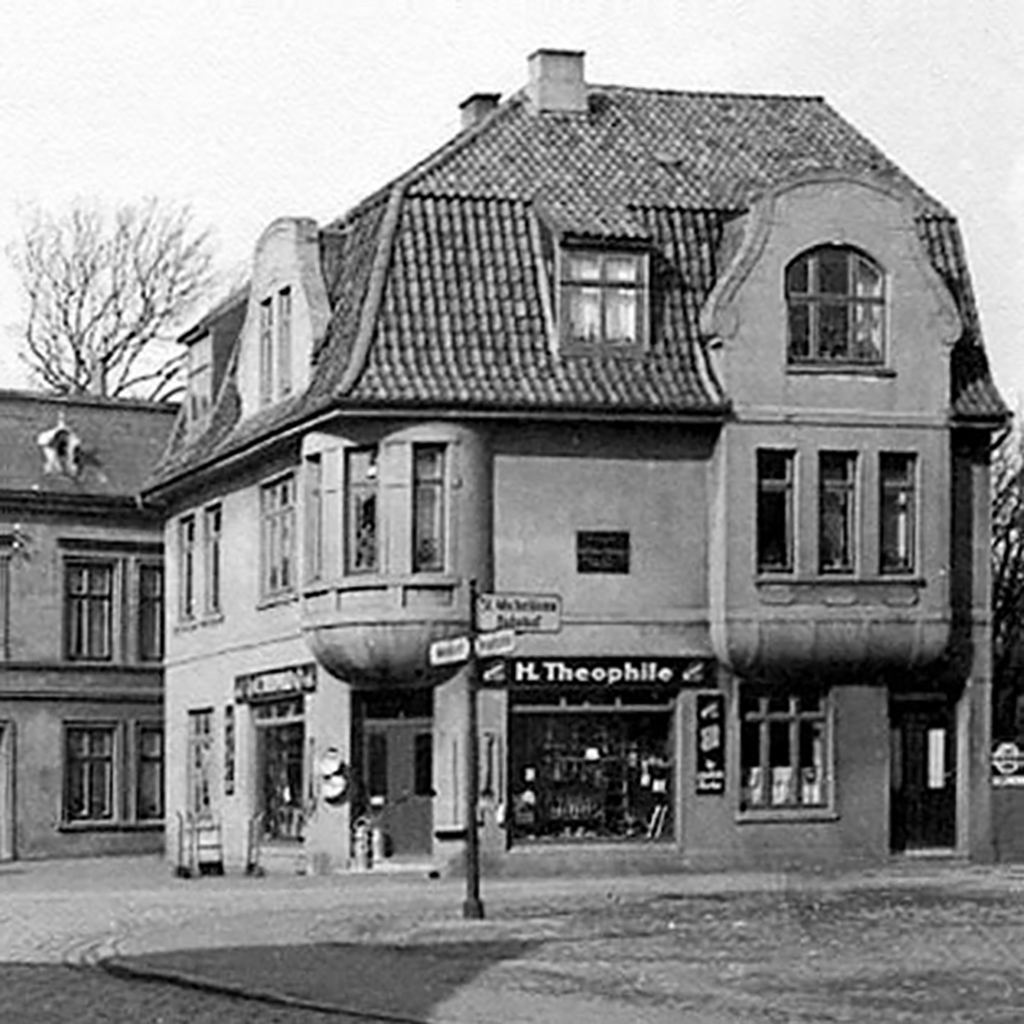 Fourth generation Erich Theophile brought his family business to New York in 2000, establishing a design style and level of service described by The Wall Street Journal as "the Cartier of door hardware."
Founded by Hugo Theophile in 1882, H. Theophile's range of standard and custom hardware items includes handles, hinges, cabinet fittings, lock mechanisms, and accessories — and is the preferred choice for many of the world's top designers and architects. Fine residential projects fitted with H. Theophile's hardware feature prominently in leading shelter magazines — they also illustrate a style spectrum from traditional to contemporary, from transitional to eclectic.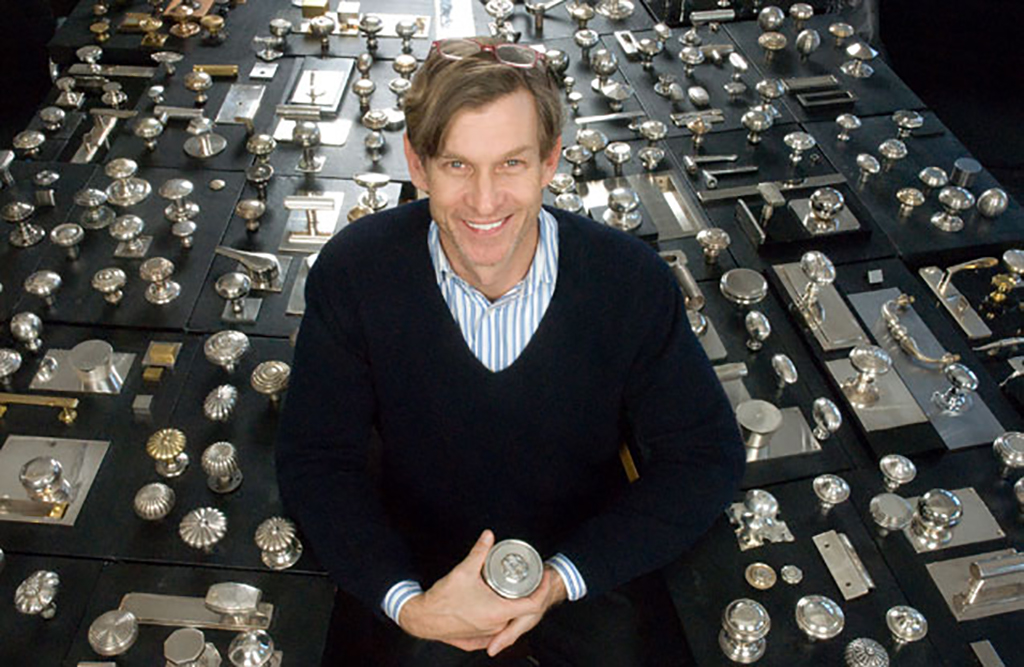 Trained as an architect at Harvard and MIT, Erich brings a design focus and personality to the collection, which includes many of his personal designs and finds. He has designed numerous pieces of the collection, and has been commissioned to design a limited edition suite of hardware for special numerous international awards; his special expertise is in the reproduction and adaptation of historical hardware elements. His adaptations of Robert Adam fittings ca. 1780 have been described as surpassing the originals. Erich oversees the design and engineering of all hardware in the New York studio with a team of mechanical engineers, architects, industrial designers, estimators, and project managers.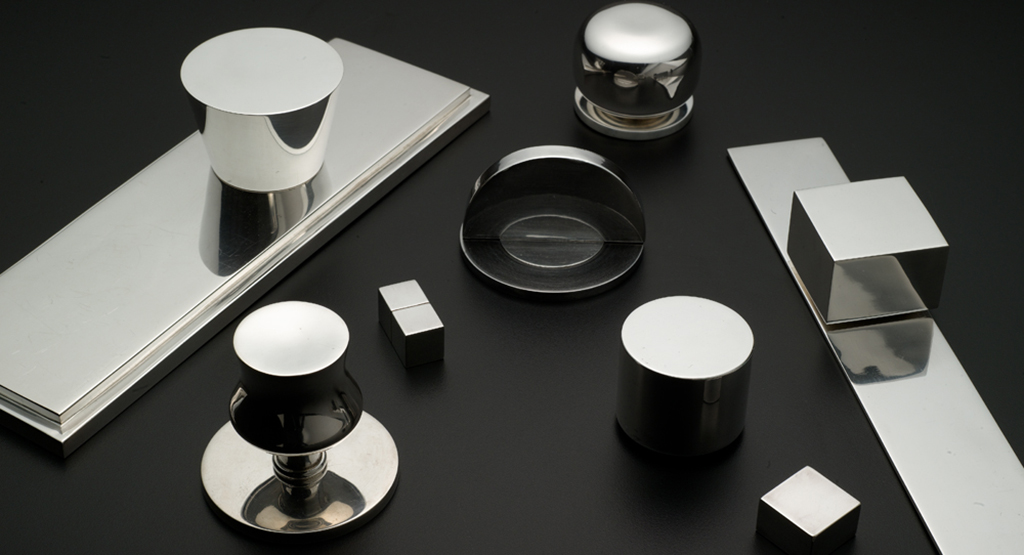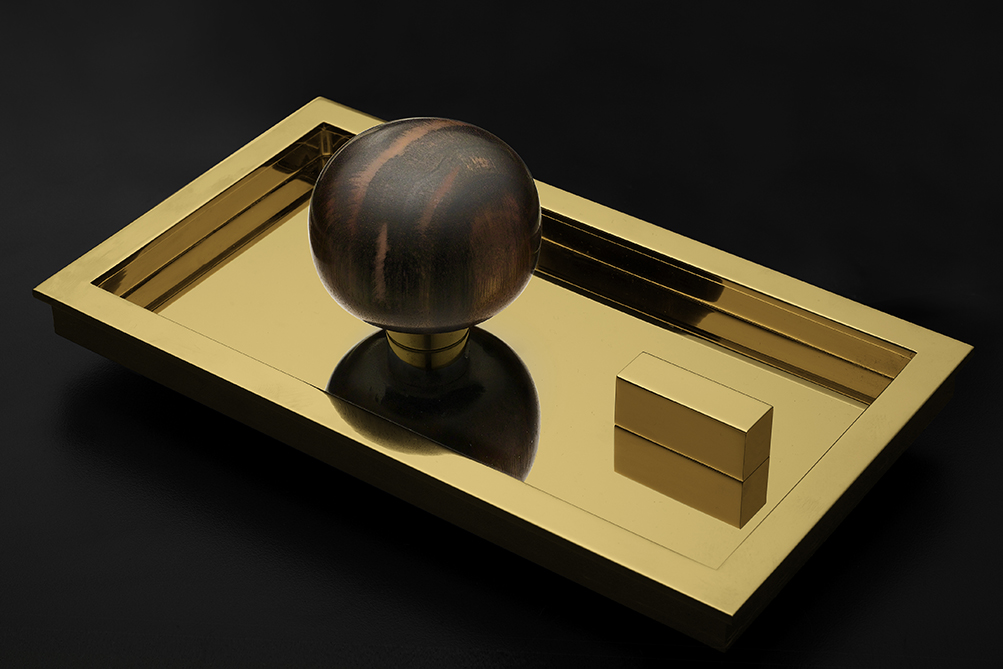 Production to the highest levels of engineering is achieved working with our network of specialized production facilities up and down the East Coast supporting American manufacturing and craftsmanship. An extensive range of door and cabinet hardware is made-to-order and includes every possible item to outfit a residence — from door handles to cremone mechanisms, from kitchen cabinet pulls to specialty locks.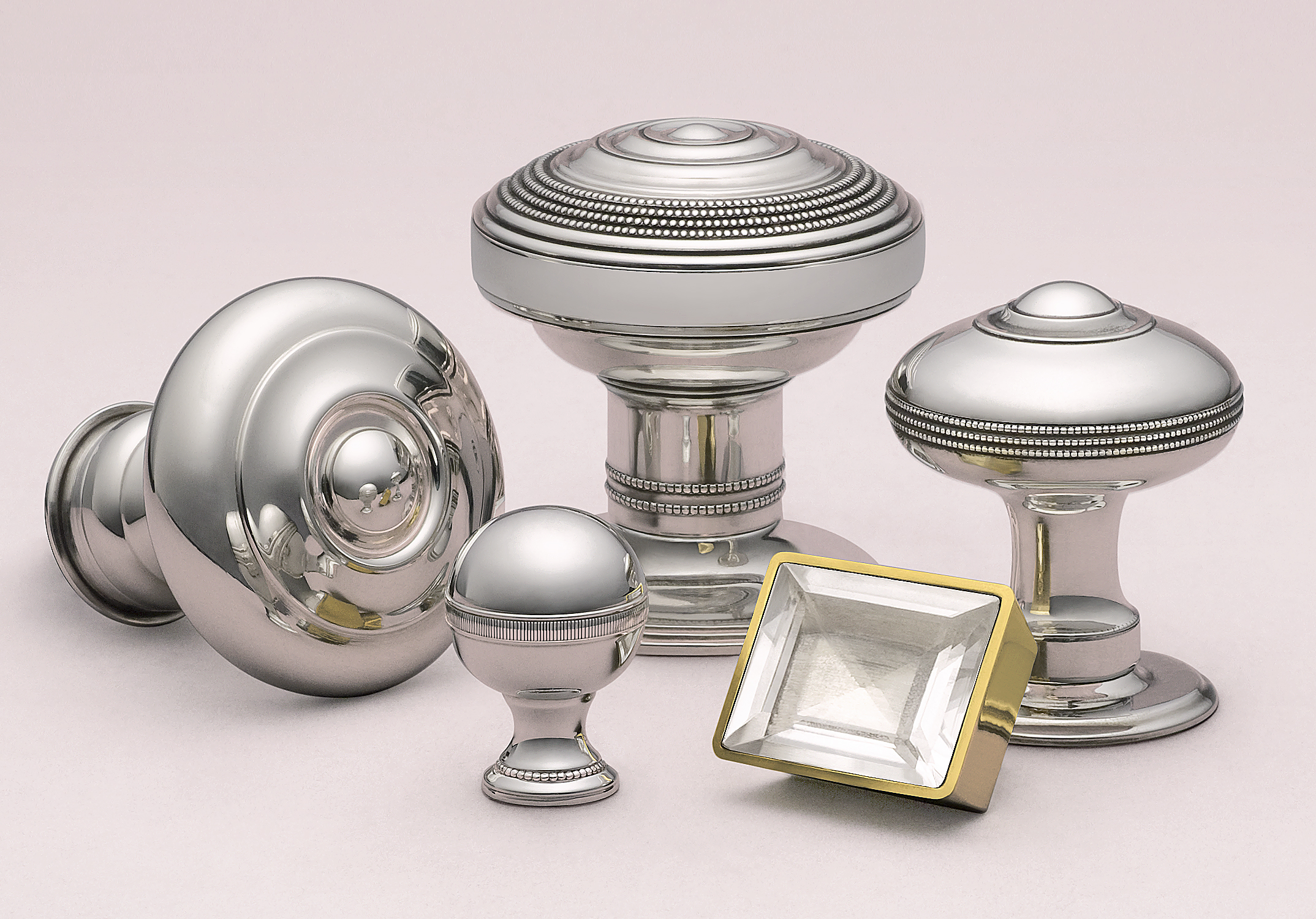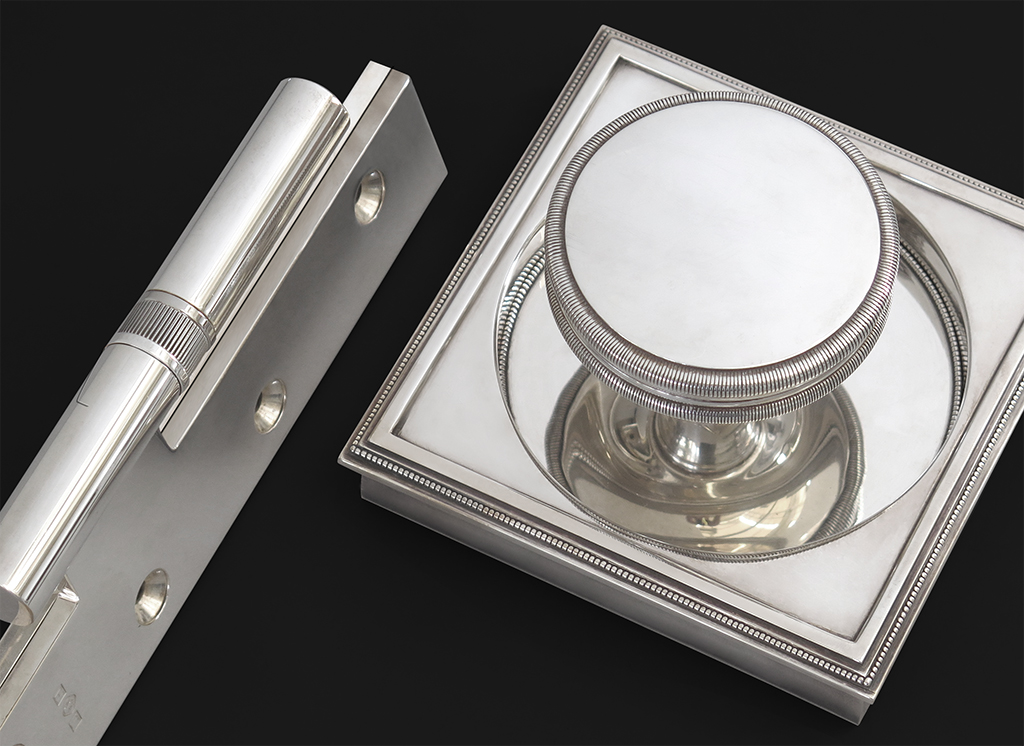 H. Theophile is known for unique integrations of machined (Machina) and hand (Manus) processes. Shown is a variety of beaded and knurled details, some machined and some hand-chased, which combine seamlessly to create unique pieces of art.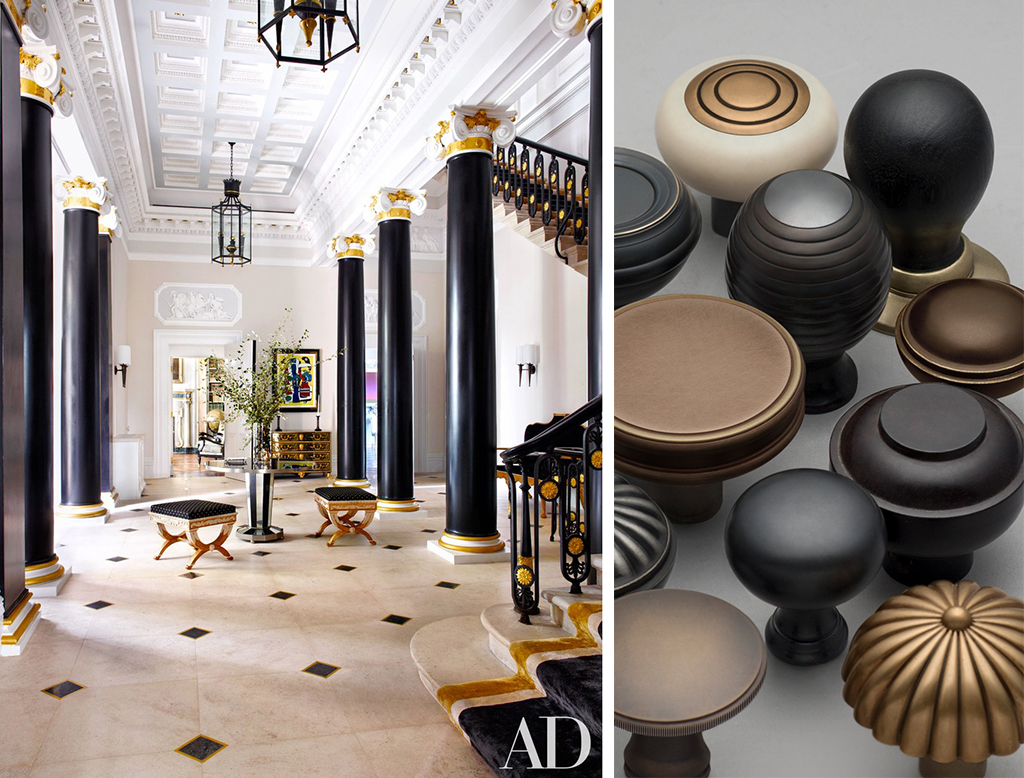 H. Theophile has worked on many of the world's most ambitious international design collaborations — providing specialized expertise in all matters of hardware from design to installation, from timeline and product scheduling to installation and maintenance programs.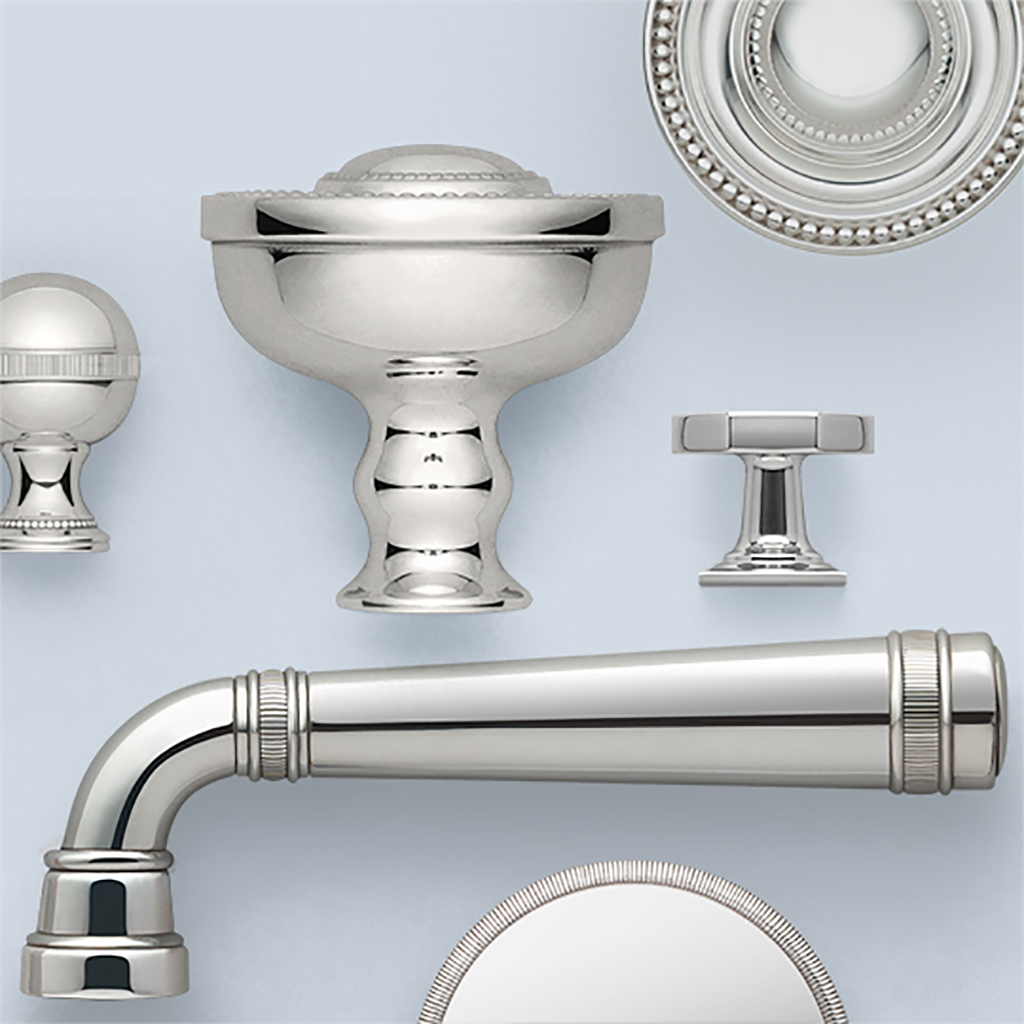 H. Theophile's collection of handles, hinges, mechanisms, and cabinet hardware includes numerous designs — both historical and contemporary — unique in the industry and known for the aesthetics of proportion and quality of hand-finishing. See our full collection online or visit the studio by appointment to see the collection in person.