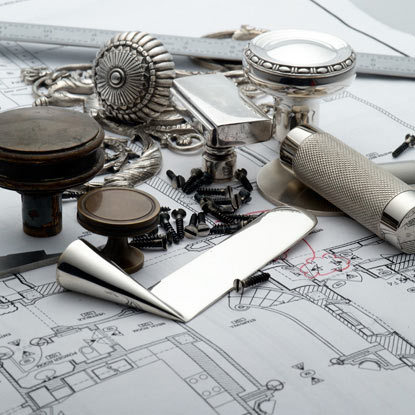 Ordering
H. Theophile's hardware is made-to-order, with lead times of 16-24 weeks and require minimum orders of ten doors of fittings. Hinges and lock mechanisms have shorter lead times.
Certain custom designs may require larger minimum orders or longer lead times. No orders are processed without deposit and all custom orders are non-refundable.
Our services include reviewing of hardware schedules with the architect and interior designer, providing templates and pre-mortise samples to the contractor, door-by-door packing of final delivery, and technical support during the planning and installation periods.
Samples are not for sale and may be borrowed upon establishing a trade account.