CUSTOM DESIGNS & TECHNIQUES
H. Theophile offers a wide range of architectural hardware customizations ranging from design commissions, historical reproductions, custom engineered solutions, and monogrammed hardware. Our office can collaborate with the design team to incorporate exotic materials and finishes into any design. H. Theophile provides architectural review, integrated design, product development, and engineering services for each custom project.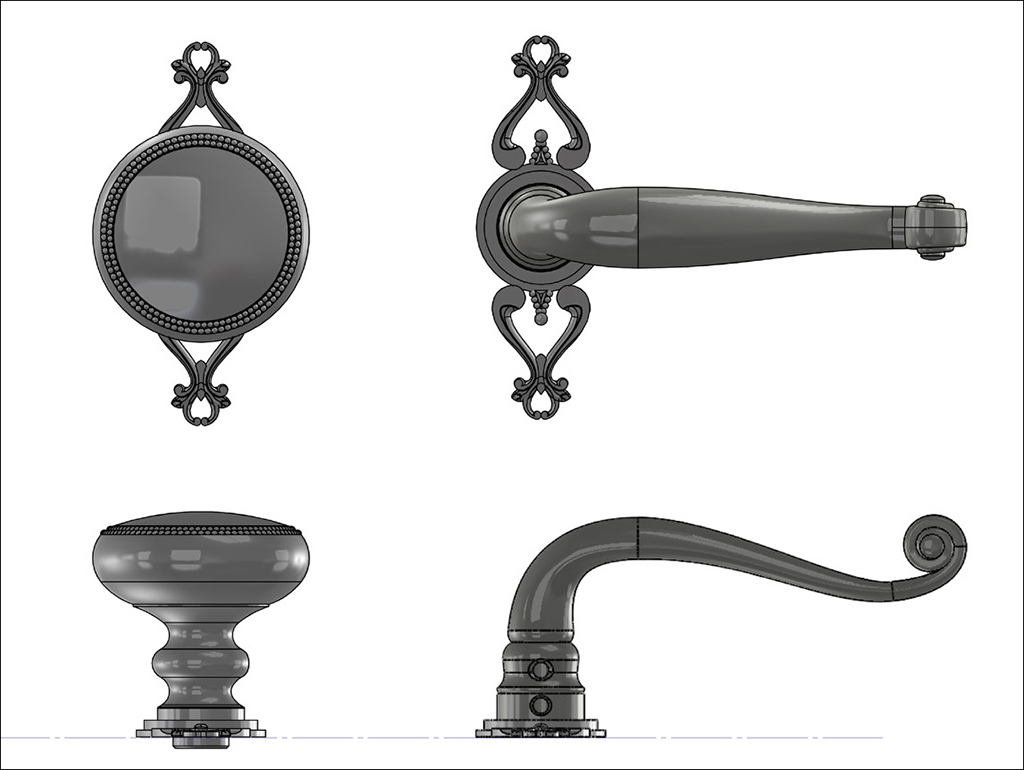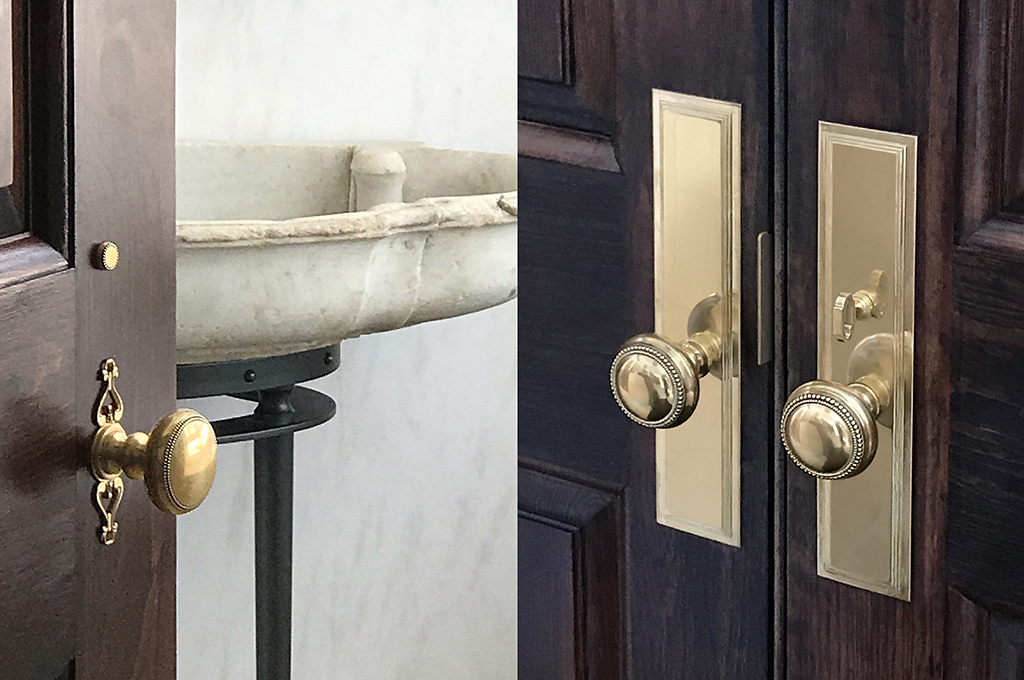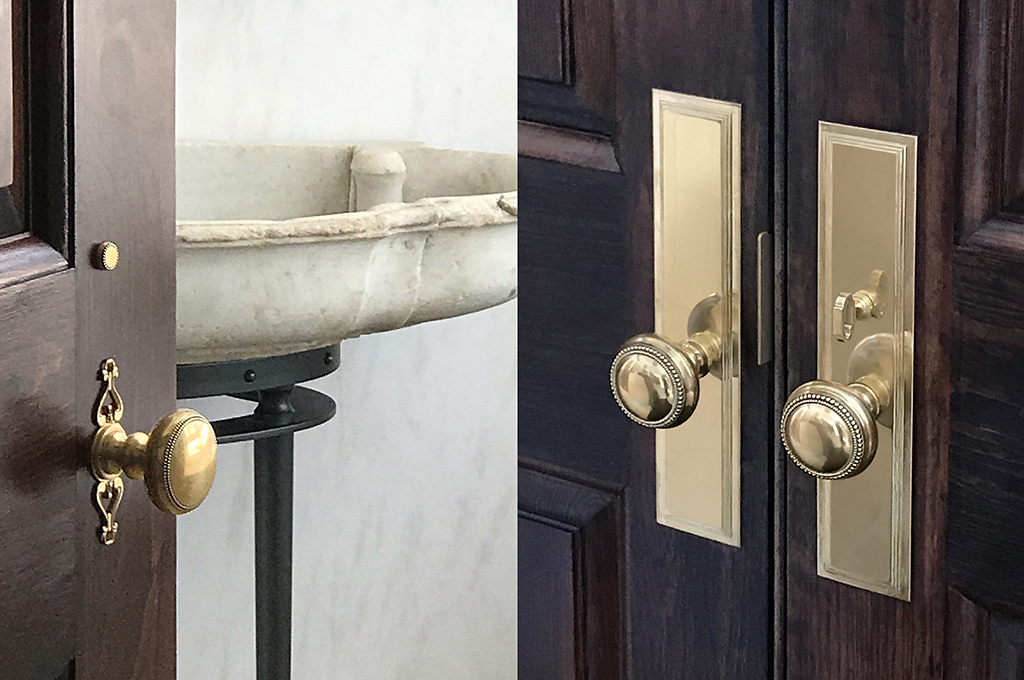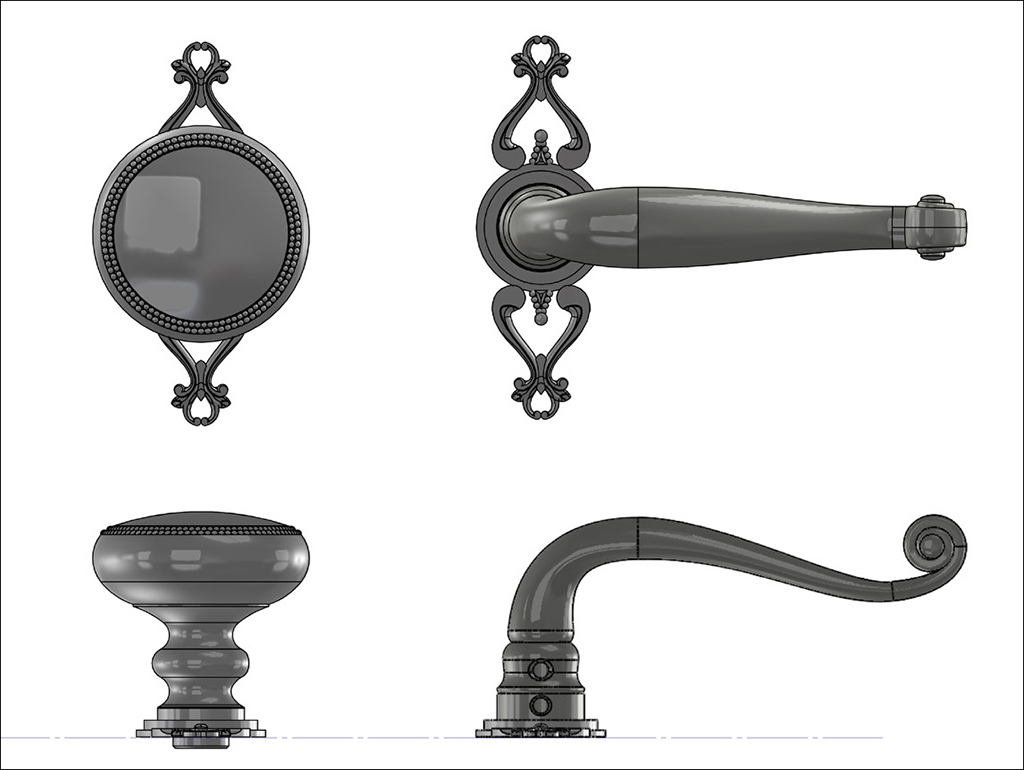 Selections from a custom suite of historical door hardware developed for a Colonial Revival residence in the Northeast.
Whether a family of new custom handles, backplates, hinges, and mechanisms for an entire residence or an engineered solution for a single location, H. Theophile provides architectural review, integrated design, product development, and engineering services for bespoke door and cabinetry hardware.
An in-house team of industrial designers, engineers, architects, and metal specialists are practiced in the design process - from initial concept sketches to 3D drawings, resin protypes, and interior renderings.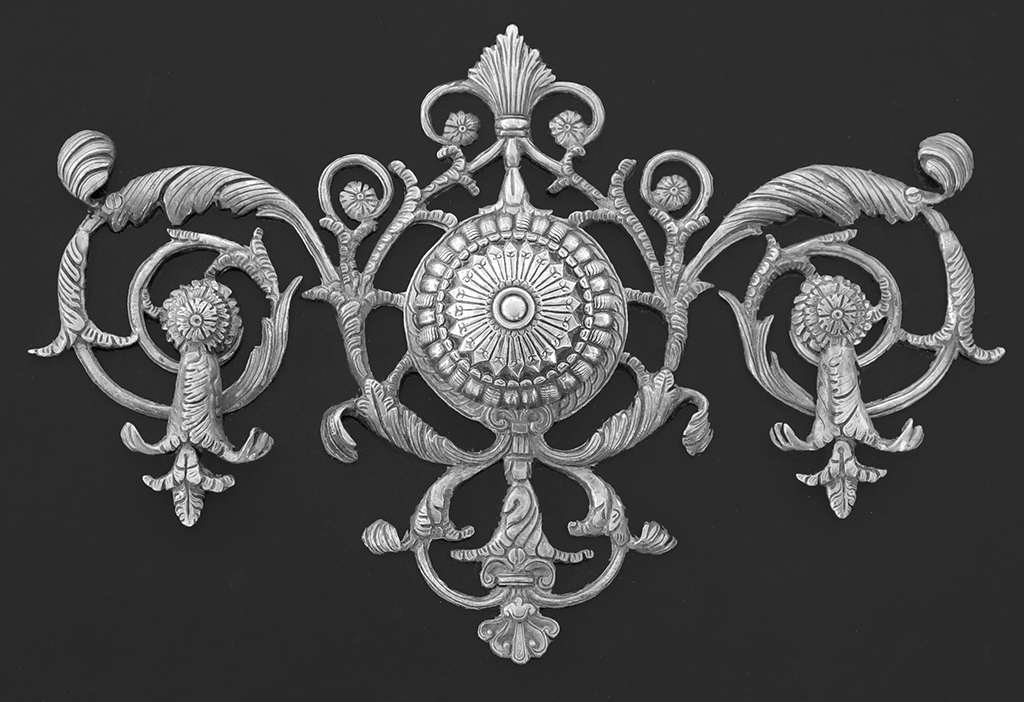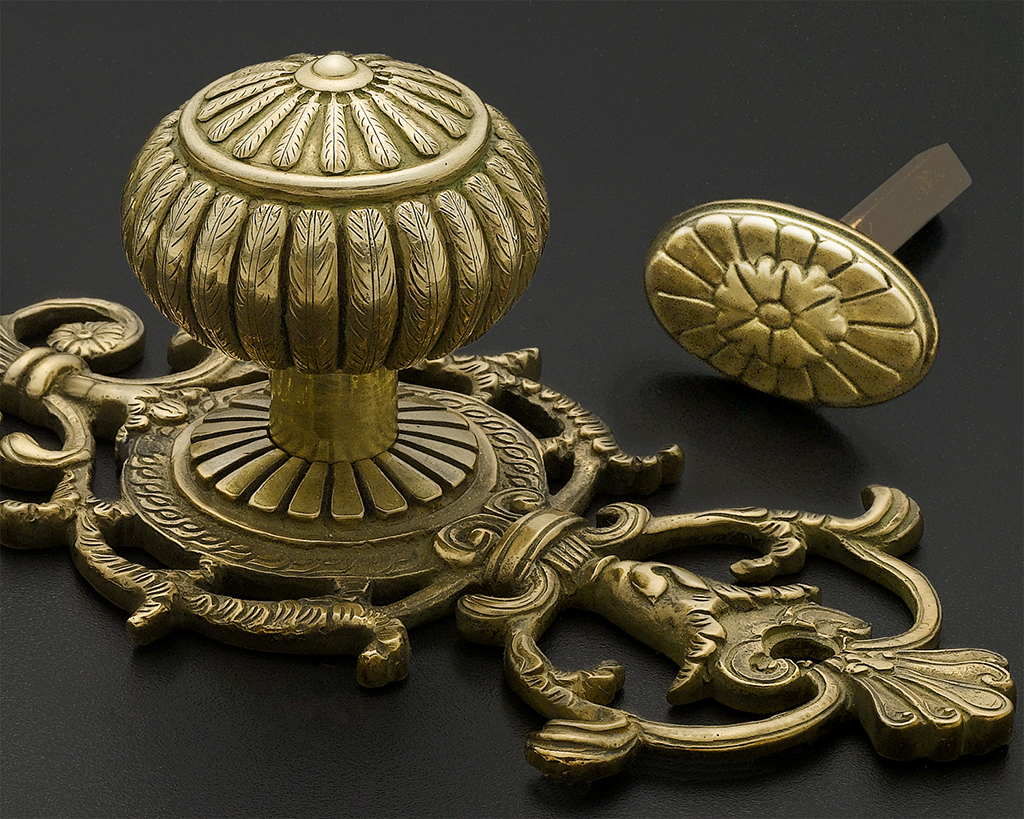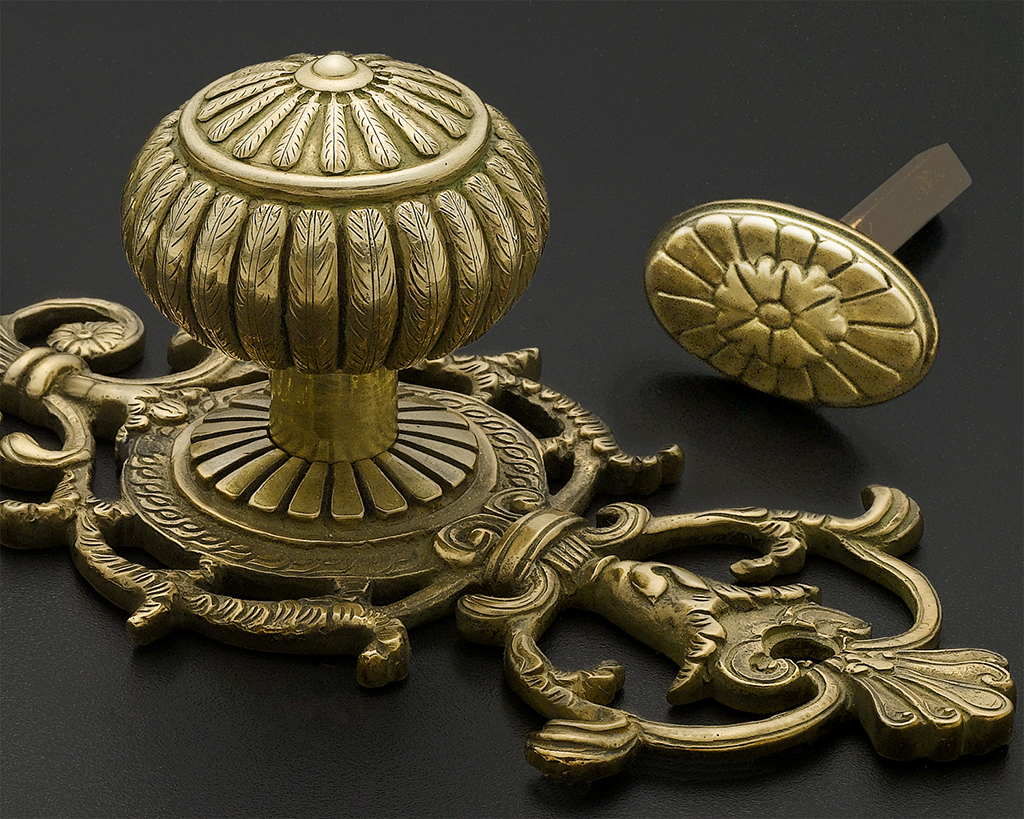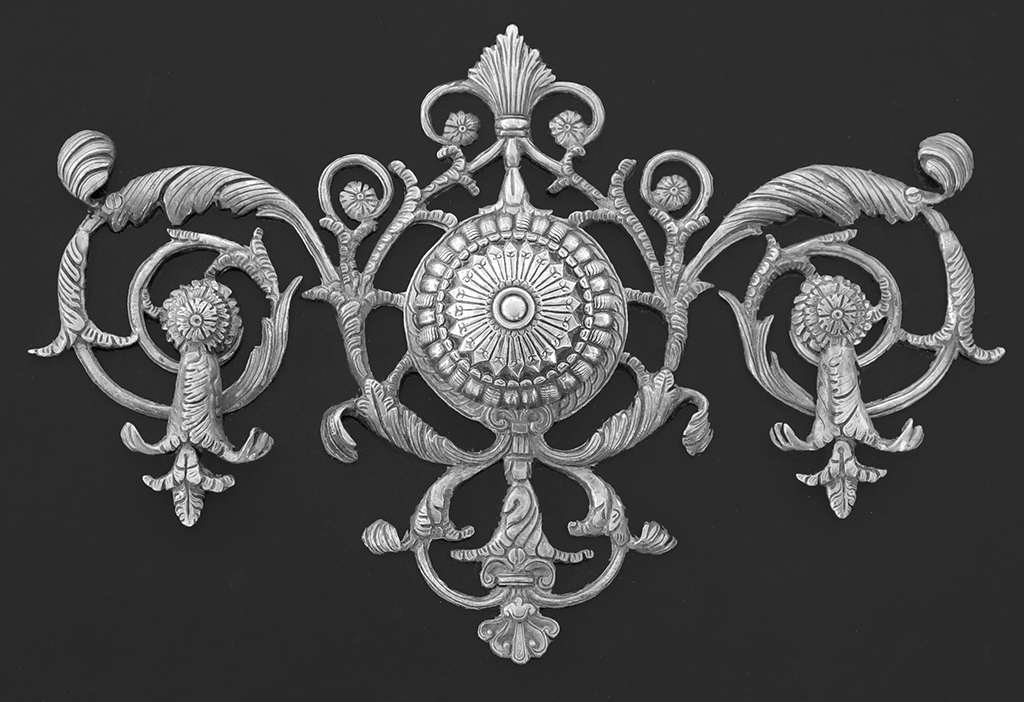 Historical Expertise,
Meticulous Reproductions
A custom commission to reproduce Robert Adam's door hardware from Kenwood House produced these handles and fittings indistinguishable from the 18th c. originals in design, proportion, and craftsmanship.
Engineered for compatibility with modern mortise lock solutions.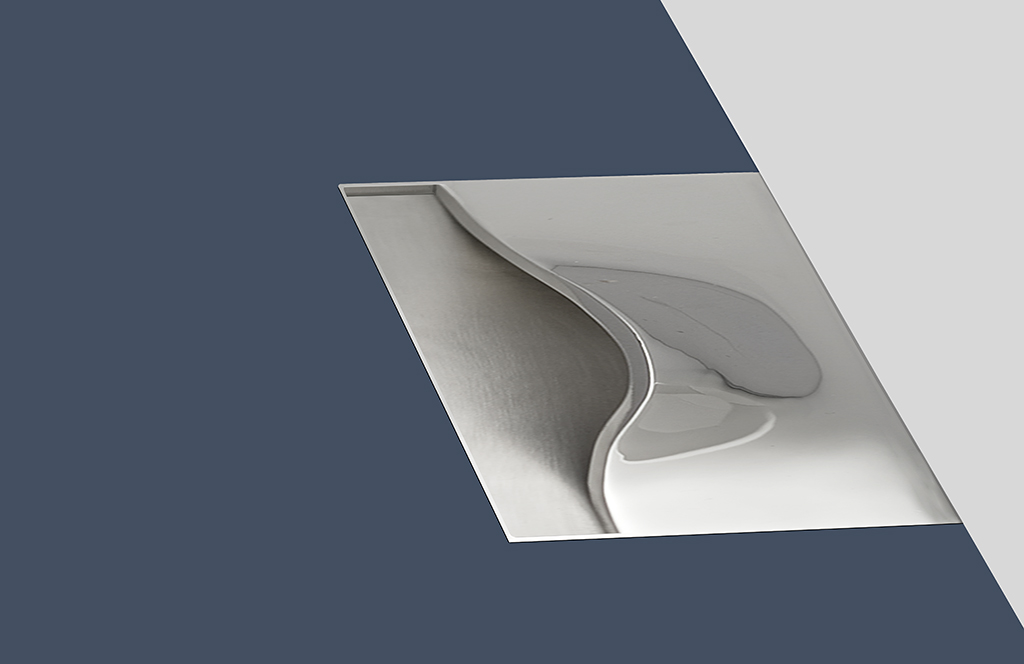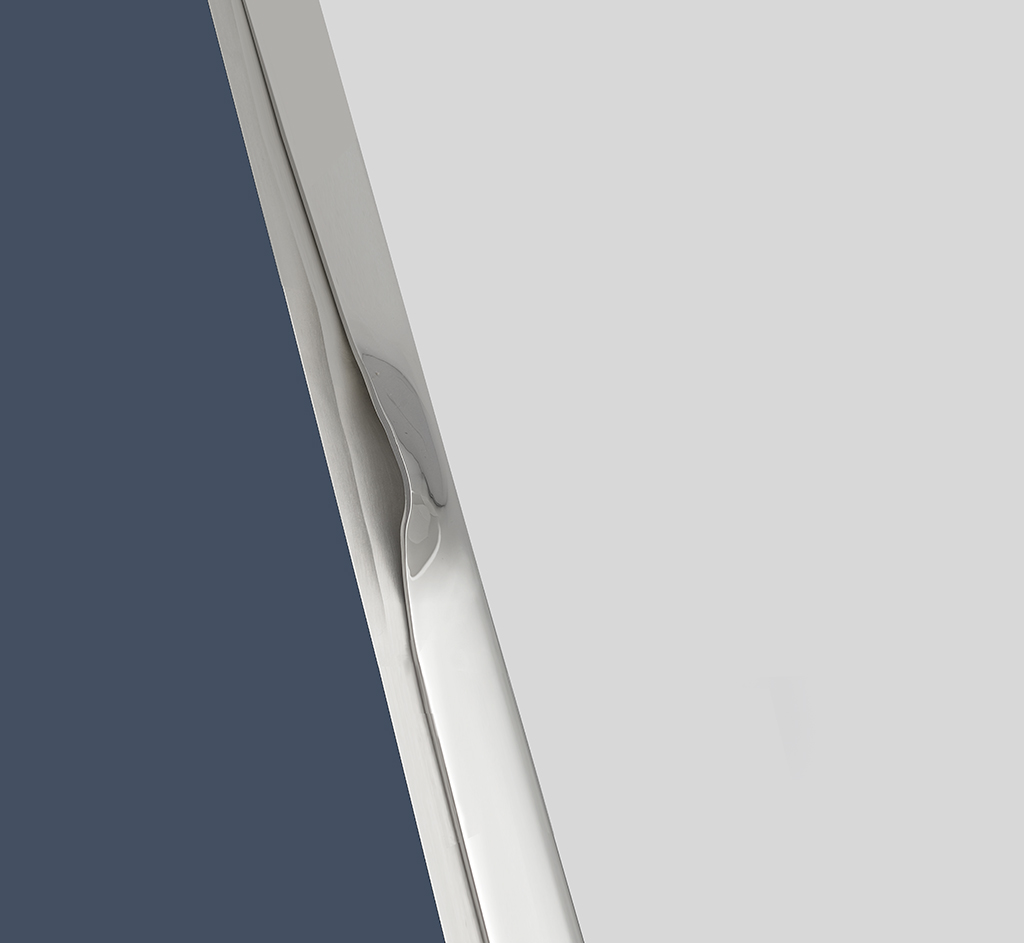 Design Engineering &
Architectural Hardware
Colored renderings for new, integrated door handles by Erich Theophile illustrate the range and quality of custom hardware which H.Theophile can bring to interdisciplinary, design-focused projects. Our team has coordinated hardware design, scheduling, production, and installation for major commissioned residences in the United States, Europe and the Middle East.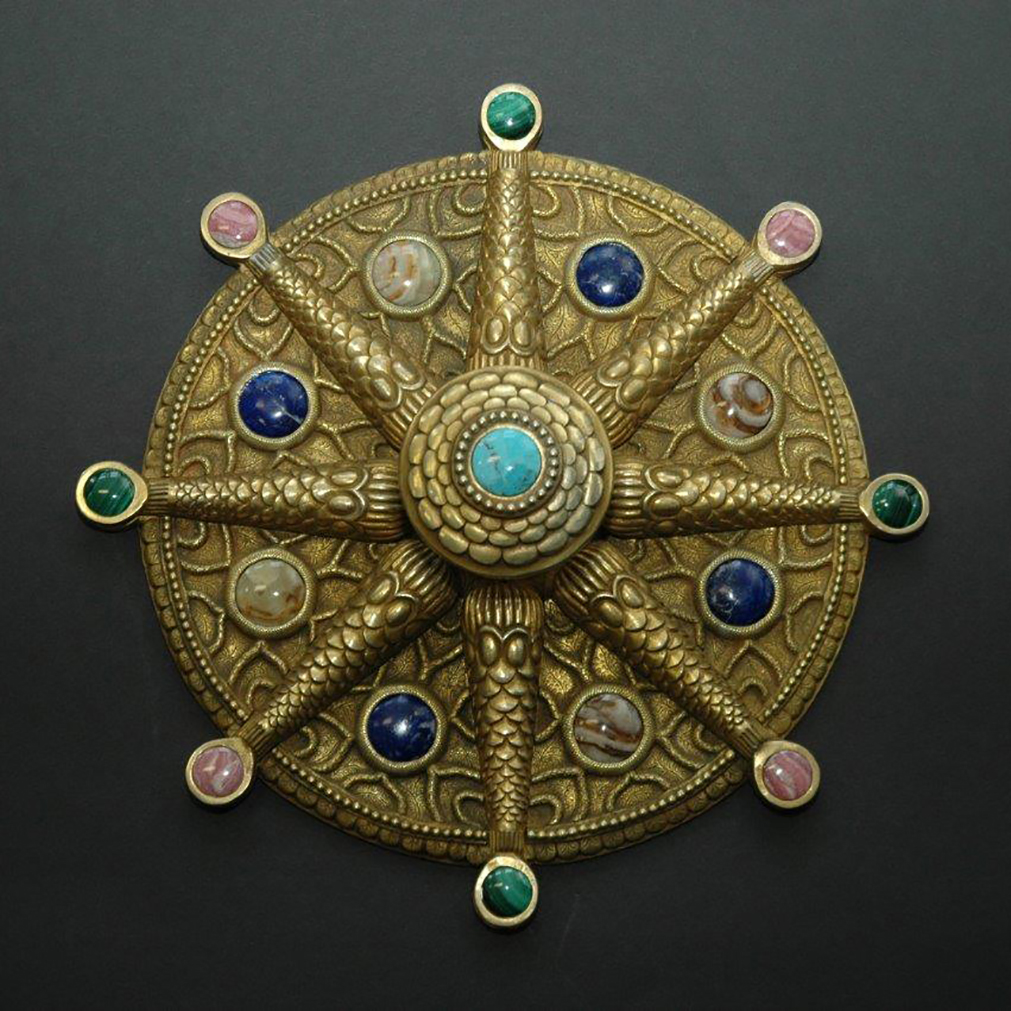 Exotic Materials & Finishes
H. Theophile executed this virtuoso design by Buzz Kelly for matching rosewood secretaries. Pictured are paired demi-lune plates (16" diameter) , mercury-gilt and studded with semi-precious stones. The central turquoise knob with foliate details functions as a door pull.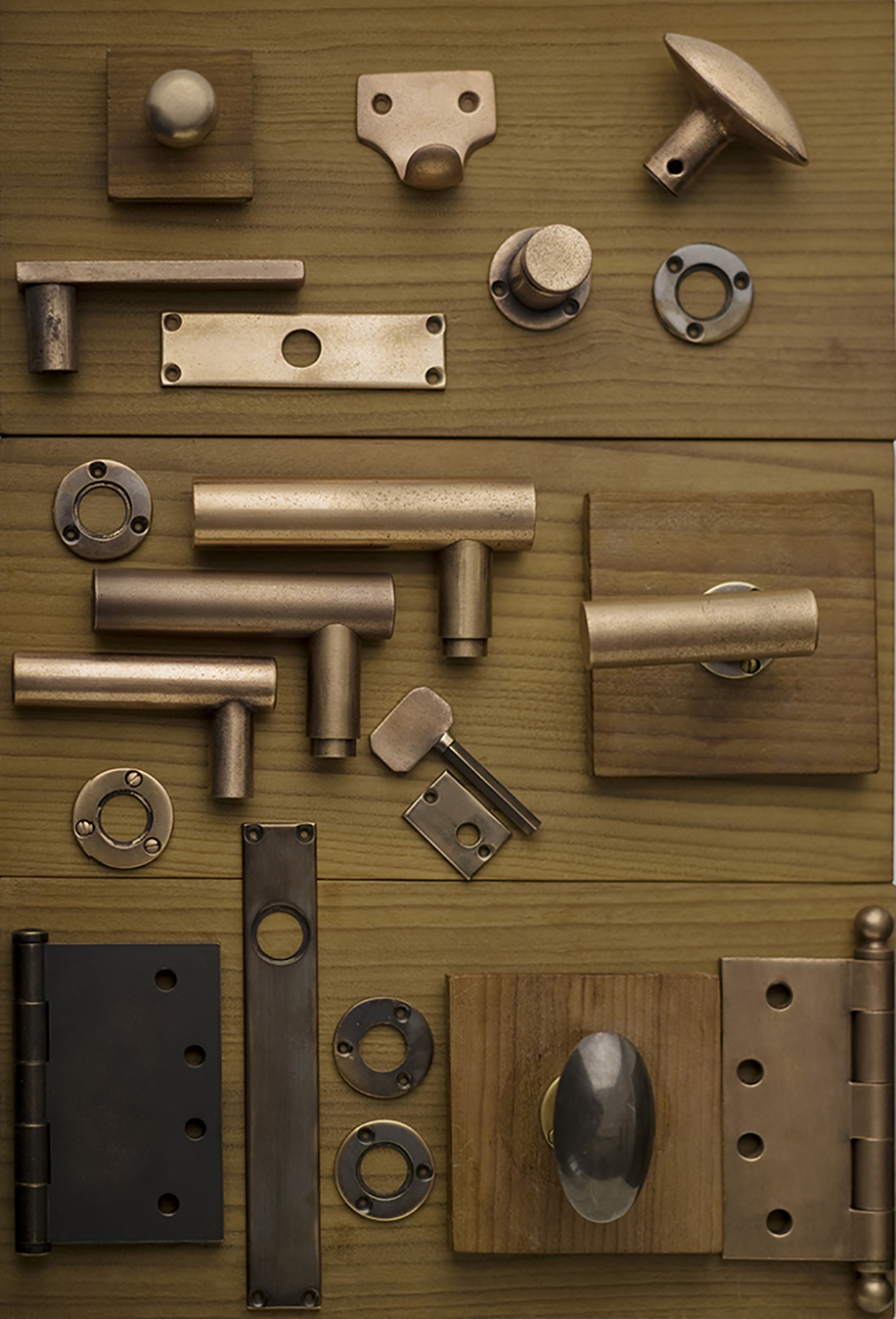 Craft and Precision Combined
H. Theophile developed this suite of minimalist door, window and cabinet hardware all in solid bronze with a unique hand-distressed finish for a major residential commission with Axel Vervoordt Design.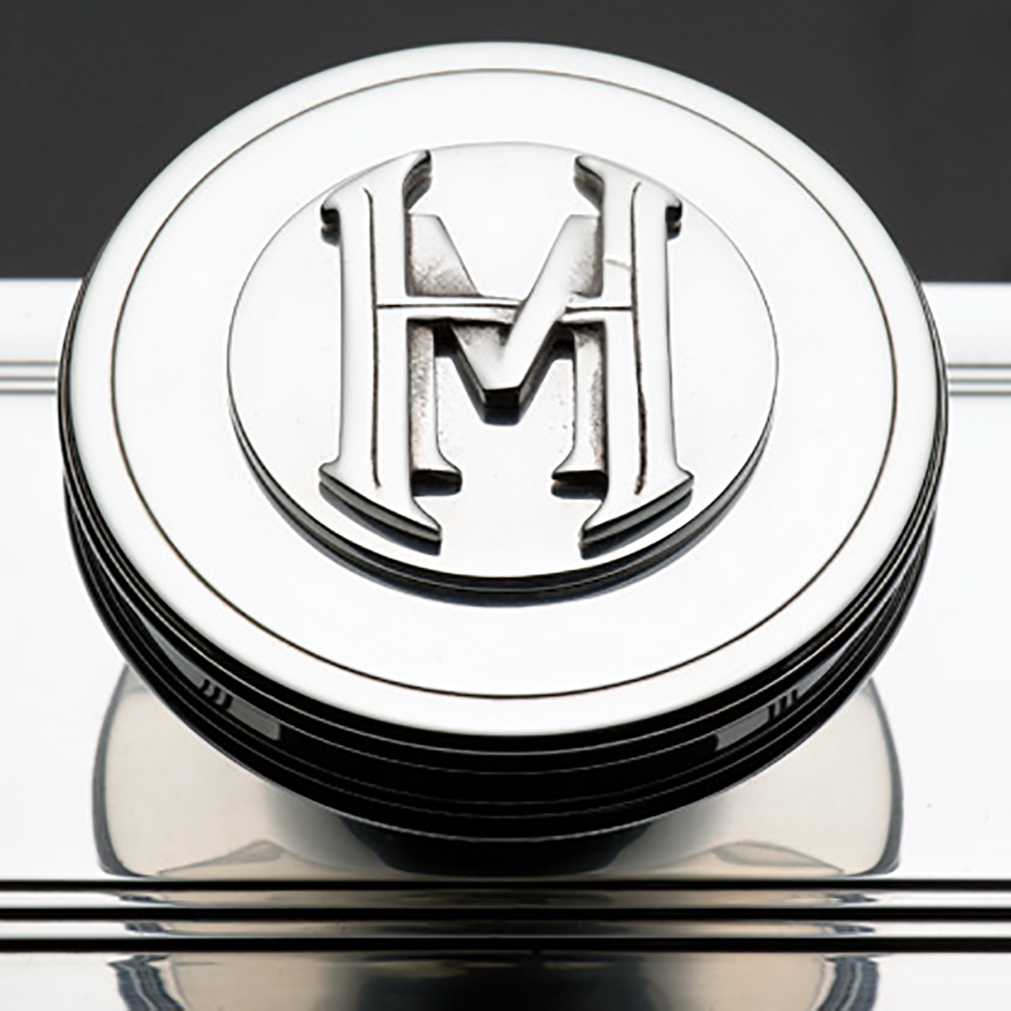 H. Theophile also specializes in the design and creation of monogrammed fittings and hardware. Our custom work involves working with designers' sketches, three-dimensional renderings, mock-ups, shop drawings, and prototyping.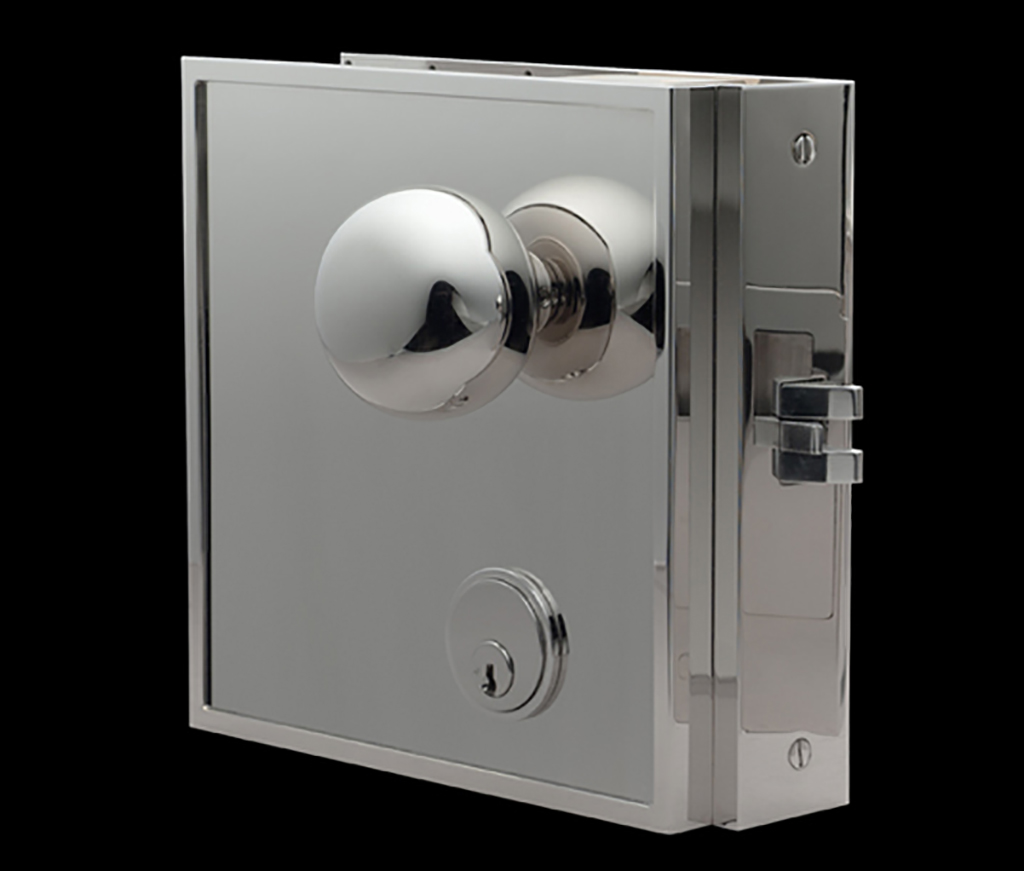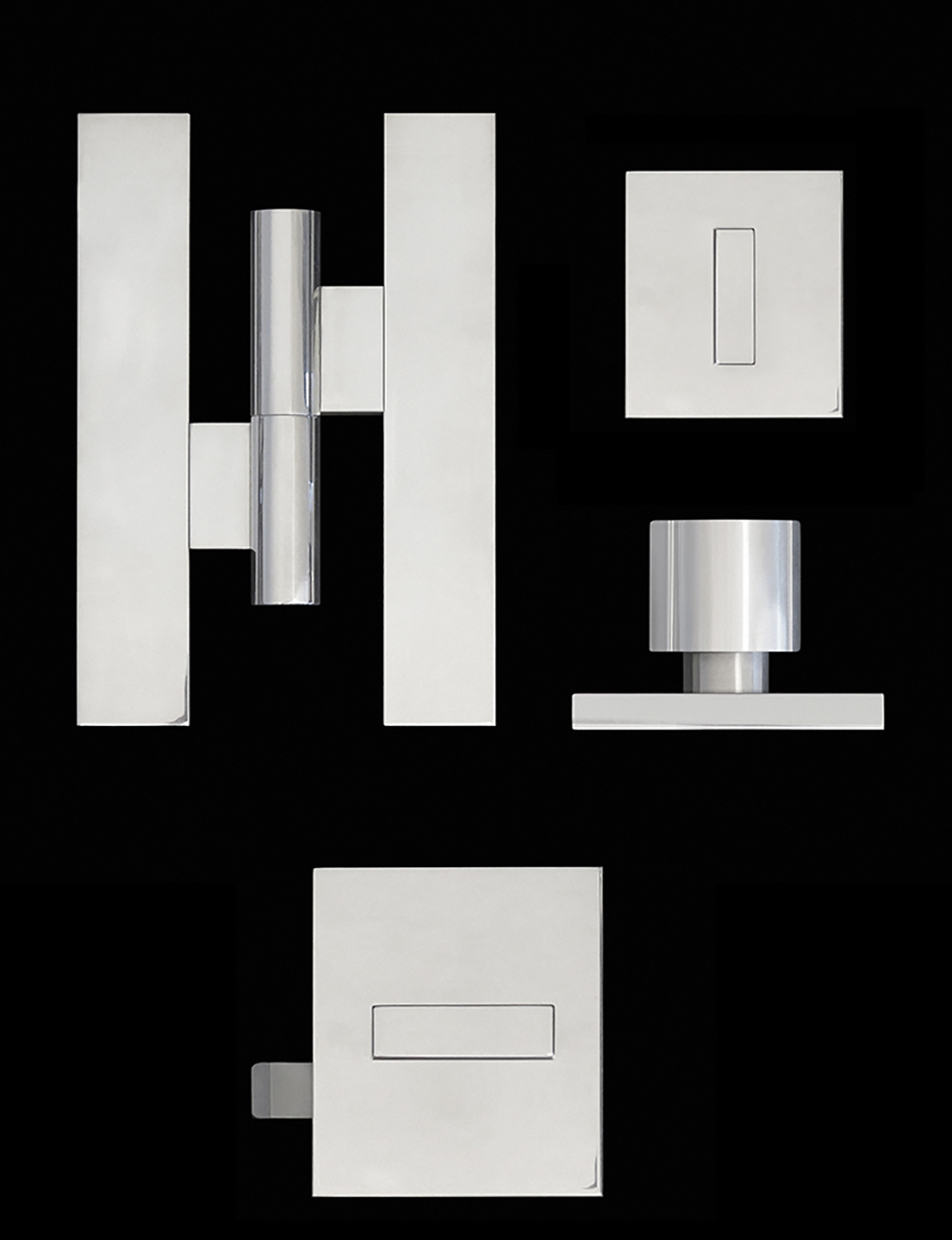 H. Theophile's mechanical engineering capability is unsurpassed for the design and production of custom hardware, including specialty hinges, lock mechanisims, and pocket door solutions.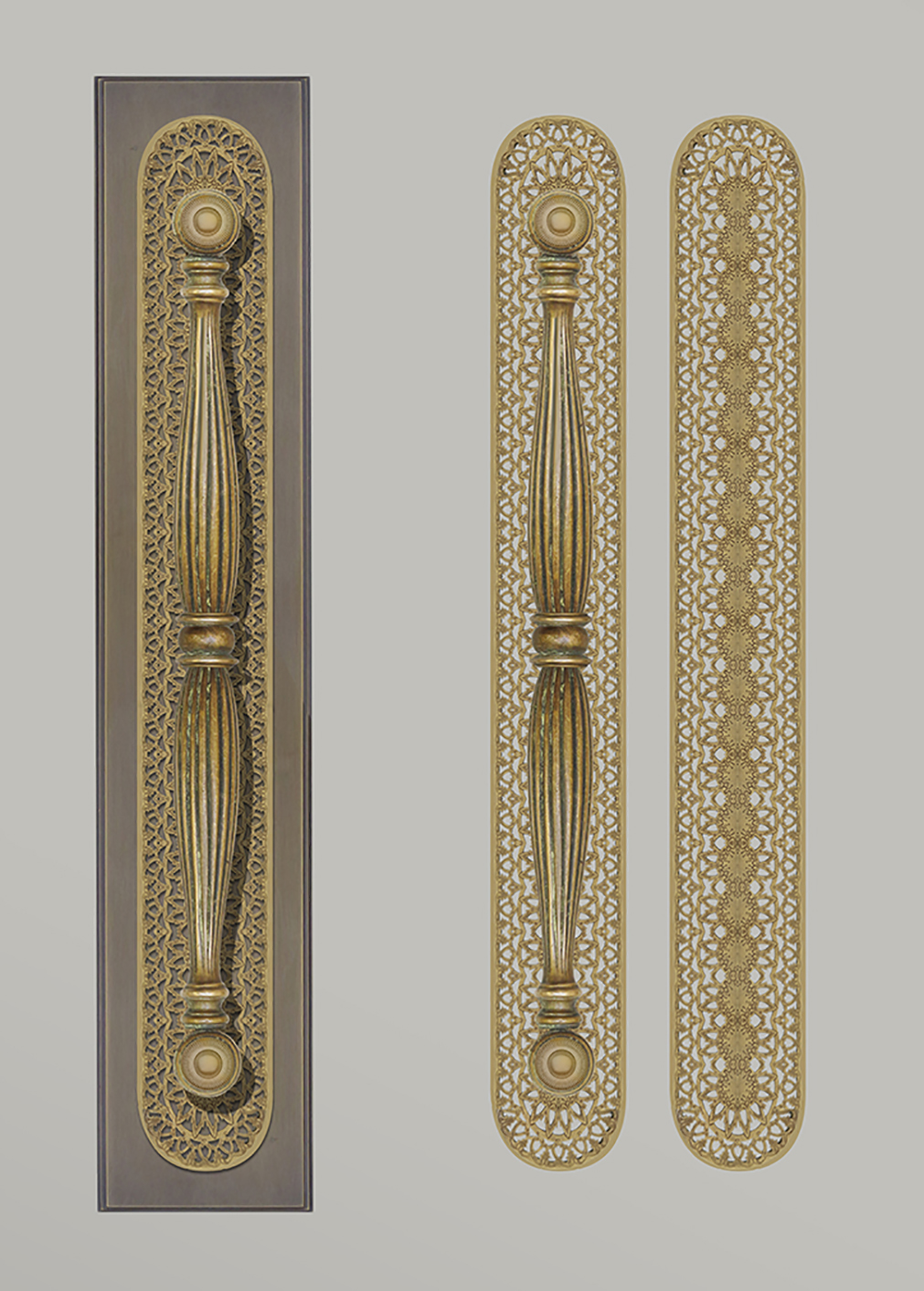 H. Theophile's unique open studio houses a working collection of antique handles and fittings, one-off prototypes and vintage mechanims which serve as design inspiration and models for new and custom projects.