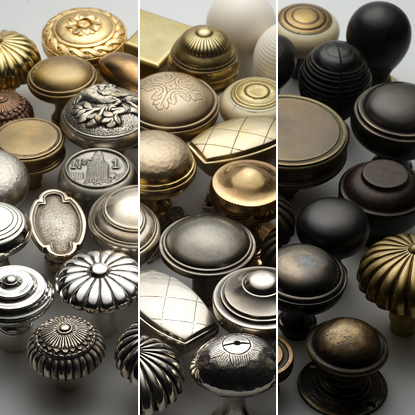 Materials and Finishes
H. Theophile is unsurpassed for the range of materials, production and finishing techniques available for custom hardware design and production from traditional methods such as wax and timber pattern making, lost-wax casting, copper and silver repoussé, sand casting, and hand chasing to 3D design software integrated with CNC machining and rapid prototyping.
We are able to color match any sample provided and offer the complete range of patinated and electroplated finishes. Signature finishes include polished nickel, antique silver, antique bronze, pewter, statuary bronze, burnished nickel, antique copper, and gunmetal. Our collection also includes several limited edition items in alternative and innovative materials such as Corian, horn, bone, and semi-precious stones.