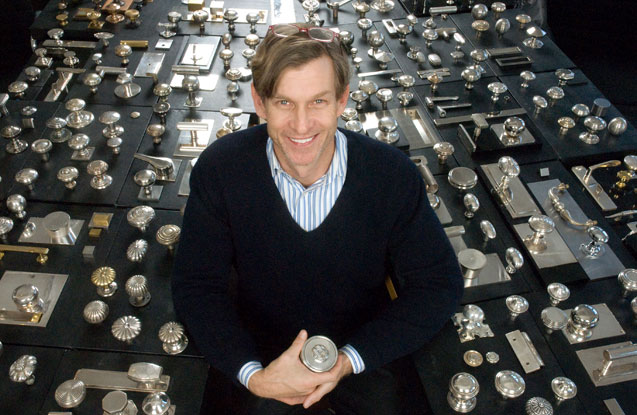 Press
H. Theophile's hardware has been featured in a wide range of print and digital publications including Architectural Digest, Elle Décor, World of Interiors, House and Garden, Departures, The New York Times,
The Wall Street Journal, and the Financial Times.
Erich Theophile with his collection of hardware in the
New York studio, 2006. Photograph by James Hamilton.