H. Theophile's new production Corian knob is based on this 1930s Bakelite antique which features a concentric circle metal insert and shaft.

The 2-1/4" round knob is shown here with a 2-1/8" rosette with a raised perimeter lip edge. See HT3099 for additional backplate information.

See HT9241 for coordinating cabinet sizes of this knob.
Available in all finishes.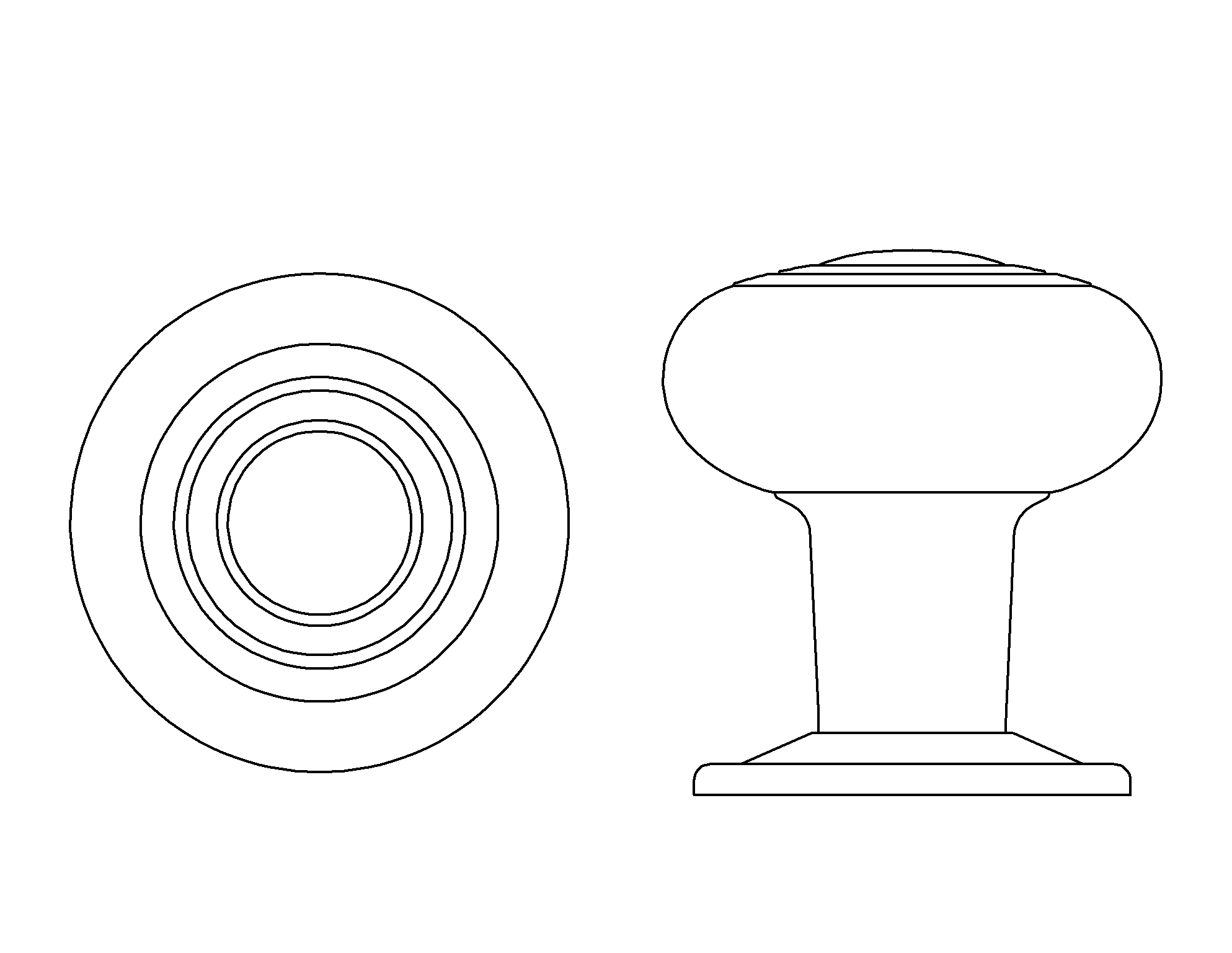 | KNOB | BACKPLATE | PROJECTION |
| --- | --- | --- |
| 2" diameter | 1-3/4" diameter | 2-3/16" |
| 2-1/4" diameter | 2-1/8" diameter | 2-3/16" |
RELATED PRODUCTS & COMBINATIONS