A classic Georgian design, the HT4134 knob is bold and graphic in both head-on and side views. Shown with a coordinating rosette, the knob is also well-suited for use on oversized entry backplates.

The 2-5/16" round knob is shown here with a 2-7/16" diameter rosette. See HT3017 for additional backplate information.
Available in all finishes.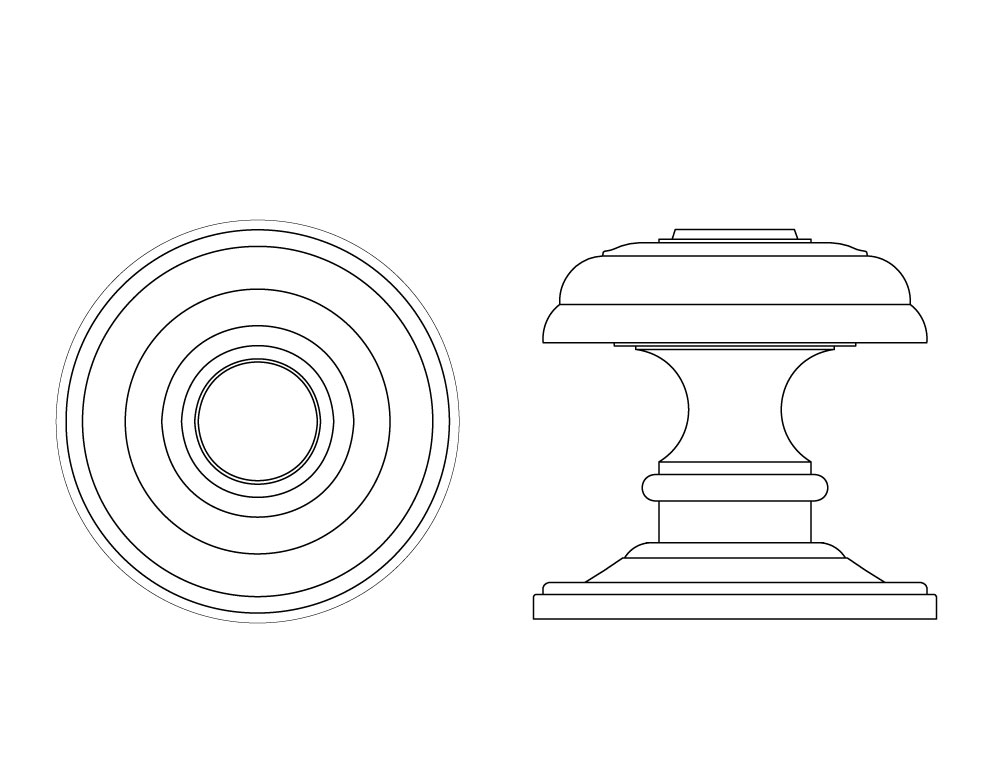 | KNOB | BACKPLATE | PROJECTION |
| --- | --- | --- |
| 2-5/16" diameter | 2-7/16" diameter | 2-3/8" |