The HT1004 transom bolt is mounted in the header of a double-door jamb and is used to lock the inactive door into the jamb without the use of flush or cane bolts. The inactive door closes first then is locked in place when the active door closes. The inactive door is unlocked automatically when the active door is opened.

Available in standard and custom finishes.
Available in all finishes.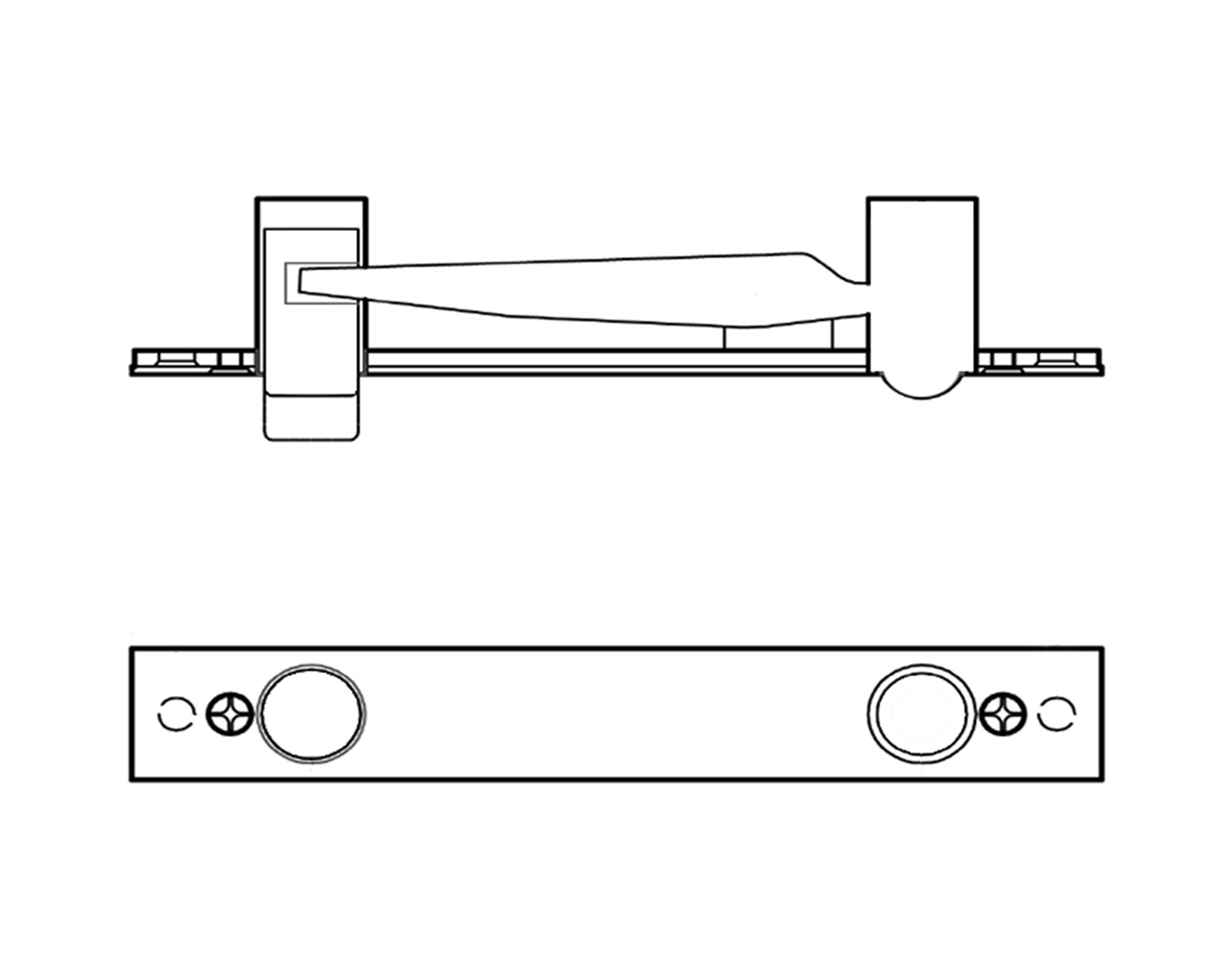 | FACEPLATE | BOLT DEPTH | STRIKE PLATE |
| --- | --- | --- |
| 6-3/4" x 1" | 1-3/8" | 2-1/4" x 1" |