The HT7020 flush bolt is typically used on the passive leaf of a double door. It is mounted on the leading edge of the door, shooting a bolt into the header or floor, or both. A typical installation has two flush bolts per door leaf. It is available in standard and custom finishes.

A wide range of lengths is available, a selection of which is shown below. Mortised and surface-mounted strike options are available.

Throw: 5/8"
Available in all finishes.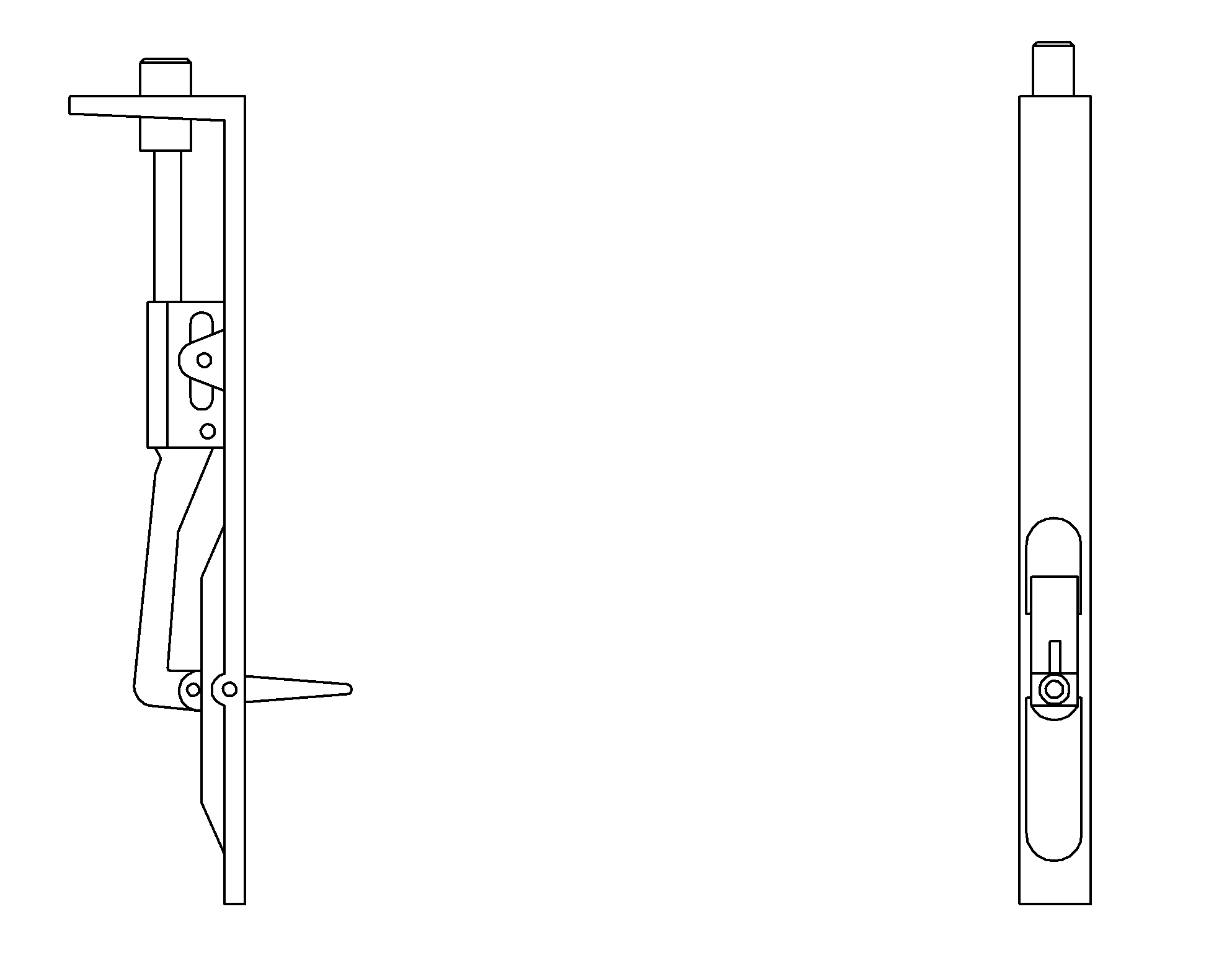 | HEIGHT | WIDTH | DEPTH |
| --- | --- | --- |
| 8" | 1" | 1-1/2" |
| 12" | 1" | 1-1/2" |
| 18" | 1" | 1-1/2" |
| 36" | 1" | 1-1/2" |
RELATED PRODUCTS & COMBINATIONS