From H. Theophile's unique line of door cuffs, the HT3633 is an engineered wrap-around design integrating backplates, thumbturn, and lockset, and is available in a range of sizes and shapes for deadbolt functions. Cuffs are made to order by project to suit door thicknesses, bevels, and finishes.

Shown here with the HT1027 thumbturn for privacy function, the diminutive HT3633 is designed for 3/8" thick swing or sliding glass doors.
Available in all finishes.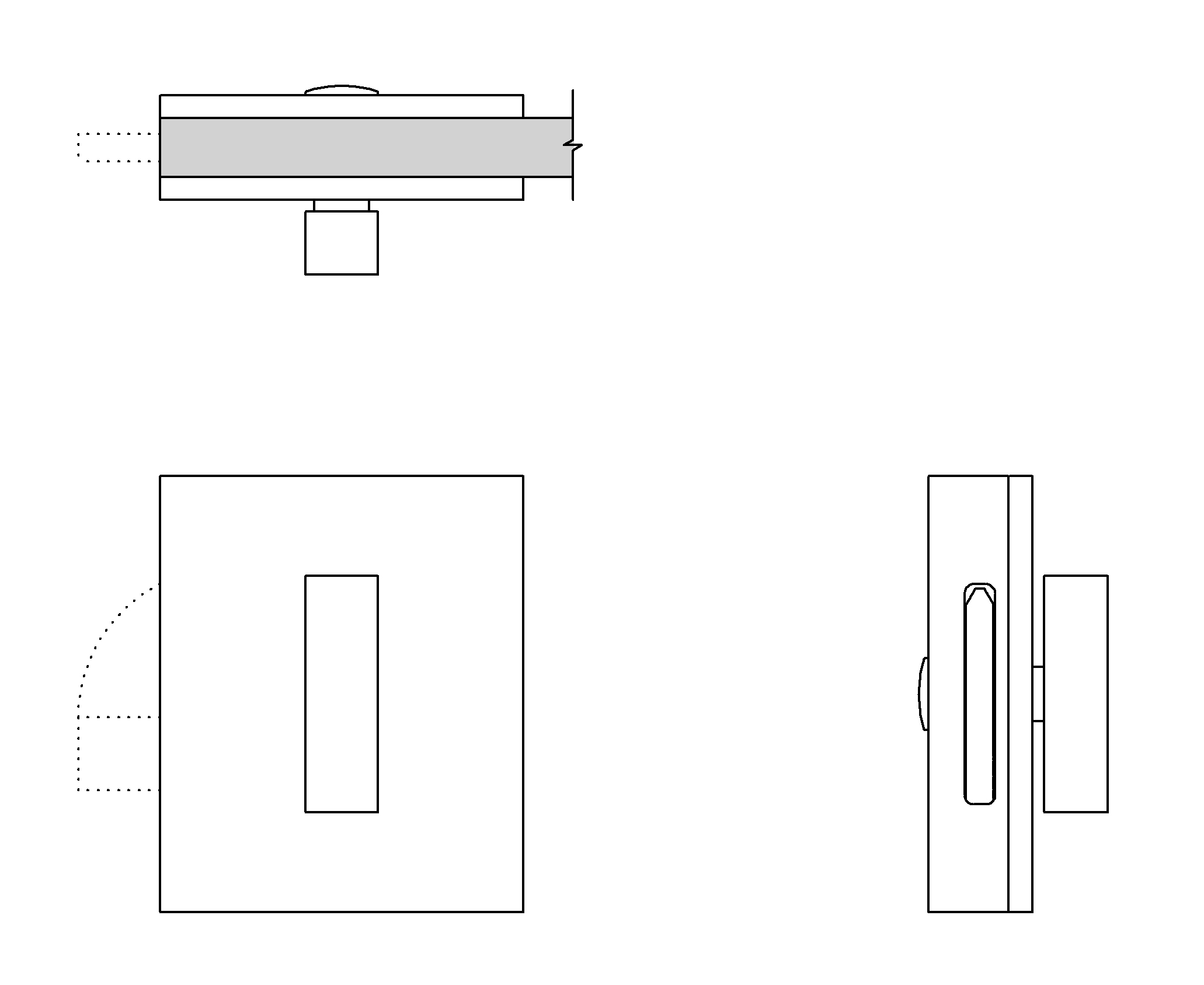 | HEIGHT | WIDTH | THICKNESS |
| --- | --- | --- |
| 3" | 2-1/2" | 11/16" |